Our Spirits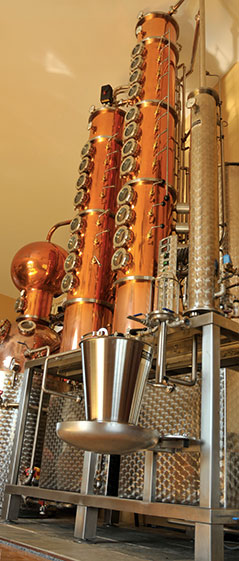 All of our spirits are handcrafted in small batches using only the finest ingredients; whether it's grain or barley, yeast or water, everything is 100% top-quality with no additives or preservatives.

Vodka
Our alpha-vodka is distilled four times in a single batch steel copper pot with a reflecting column, creating a vodka that contains 0% methanol- the only of its kind being sold in Canada.
It has a a crystalline lustre, a sweet odor, goes down very softly, with a velvety taste and silky finish;  a sweet nectar from Canada's north…
Buy a bottle from us and experience it for yourself.
Whiskey
Our whiskey is not for the faint of heart, but created for the whiskey-lover. It is available to purchase by the bottle or by the barrel.
Our small, 2 litre barrels are meant to mix and match so you can adjust your whiskey to suit your bold palate.  Whether you're a rye lover or a fan of Irish-style whiskey, let Rheault help discover your flavour.
Liqueurs
Our raspberry and cherry liqueurs are sinfully delicious. They're created with pure, fresh fruit
and vodka, leaving a sweet and fruity flavour for the adventurous.